Click Our Guides Below for Help

Heat Pump Repair The Colony TX | Trusted Replacements
Our Work in The Colony -
1 Review
Reviews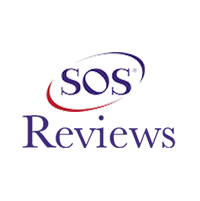 Sam Yaggy -
02/21/2022
The Colony
Very knowledgeable, solved the problem quickly. Im thrilled with the service. Thank you!
The heat pump is a versatile system that can deliver both warmth and chilled relief. When it's time for maintenance or something goes wrong with the unit itself, you need an expert because no one wants to suffer through cold weather without a warm house. That is why we excel at delivering fast repairs on all types/ brands to do the process without too much hassle. When it needs routine maintenance or an inspection, trust our team with quick and reliable service that will ensure you never have an issue with comfort again.
Do you need a heating expert? We're the ones you should call! Our specialists will help with all your needs and give specific advice on what type of system is best for particular uses. No matter if it's air or water source heaters, we've got everything covered. We're proud to assist all sorts-of home systems, so give us a call today and see how much easier things can get when dealing with HVAC problems.
Reliable Heat Pump Installation and Maintenance Near You
No matter what season it is, your furnace needs to be up-to-date and running at an optimal temperature. If you notice any signs of wear or unusual noises coming from the system - don't hesitate. Call our team today for all necessary repairs before trouble arises again soon. Installing a new heat pump system is expensive and complex, but we've covered you with our affordable repairs.
We also offer maintenance plans for old systems that may need attention before being fixed again.
In addition, we'll also install your new heating or cooling system in as little time with maximum effort on our part so that it works adequately right out of the box, reducing both energy costs and maintenance issues.
Need Your Heat Pump Fixed or Installed? Call Our Nearby Experts!
We're here to help! If you need heat pump installation or repairs, give us a call. Our experts are only minutes away and want nothing more than the best service for your home's needs—we'll work with every budget possible to provide peace of mind when it comes time to get new heating & cooling equipment installed efficiently.
We have been serving customers for many years, and our 5 stars reviews prove how satisfied customers were when dealing with us. Our dedicated technicians are committed not only to customer satisfaction but also to hard work ethic. Call our team today if you want to get your heat pump fixed or installed on time. We offer excellent customer service and will do everything we can so that the job is done correctly without breaking any bank accounts.